Meet Our Team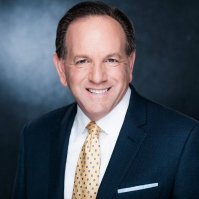 Mitch Rosenberg, , CLU®, ChFC®, CFP®, MSFS, AEP®
Mitch Rosenberg resides in Thousand Oaks, California with his wife Melanie, and Golden Retriever, Rosie. Their twins, Andy and Paige work for Flexport and SGA Marketing, respectively, and their oldest daughter, Ashley, works at LinkedIn. Mitch enjoys Golf, Wine Tasting, Pickleball, Travel, and Family Time. Mitch and Melanie Volunteer and Fundraise for Children's Hospital Los Angeles and are active members of both Sherwood Country Club and Spanish Hills Club.
Mr. Rosenberg is a Member Agent of The Nautilus Group® which is a service of New York Life. Membership in the Nautilus Group is limited to an exclusive group of insurance professionals. Mitch is part of the Nautilus Plus inner circle of 30 elite advisors with access to an even more highly selective group of skilled professionals. In addition to being an Eagle Strategies Advisor, he is part of the Advanced Service Model (ASM) Program, which is an exclusive arrangement for a strategic set of top Advisors to provide them a high-touch service model designed to deliver an optimal end-to-end experience for clients.
Mitch is also a member of The Summit Group, a National Study Group of respected insurance professionals. Mr. Rosenberg is a former President and existing member of both the Conejo Valley Estate Planning Council and the Woodland Hills Estate and Tax Planning Council and co-founder of the Los Angeles Chapter of Cal Business Alumni. He is a member of the Society of Financial Service Professionals, Finseca, (formerly The Association for Advanced Life Underwriting (AALU)) and consistently has achieved "Top of the Table" status and is a Qualifying and Life Member in the prestigious Million Dollar Round Table*. Mitch is a 2023 member of the New York Life Insurance Company's Elite Chairman's Cabinet, which is comprised of the top 75 highest-producing agents among more than 12,000 licensed agents.
Mr. Rosenberg has been recognized in the Pacific Coast Business Times "Who's Who in Insurance" and "Who's Who in Finance" published lists. Mitch is a longtime active member of ProVisors®, a community of professionals who serve their clients as trusted advisors and share the highest standards of integrity, performance, and accountability. Mr. Rosenberg was awarded the prestigious Insurance Professional Honoree of the San Fernando Valley Business Journal's 2015 Trusted Advisors Award as well as a Nominee for the newspaper's 2021 Valley Mentor's Award. In 2023, Mitch was ranked 28th in Nation and 2nd in Southern California as a Top Financial Security Professional by Forbes and SHOOK Research.
He received his Chartered Life Underwriter, Chartered Financial Consultant, and Master of Science in Financial Services Degree designations from the American College, Bryn Mawr, Pennsylvania, and his Certified Financial Planner designation from the College for Financial Planning, Denver, Colorado. He earned his Certified Public Accountant credentials working for Price Waterhouse & Company. He graduated Phi Beta Kappa from the University of California at Berkeley, Haas School of Business.
See below for further information on his Professional Designations and Credentials.
Professional Credentials and Designations
Click here to learn more about Mitch's designations.
Certified Financial Planner (CFP®)
Chartered Life Underwriter (CLU®)
Chartered Financial Consultant (ChFC®)
AEP®
Master of Science in Financial Services (MSFS)
The Million Dollar Round Table (MDRT), the Premier Association of Financial Professionals, is recognized globally as the standard of excellence for life insurance sales performance in the insurance and financial services industry.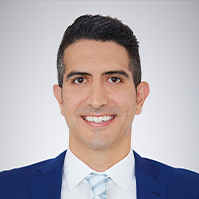 Daniel Lopez
Daniel Lopez is an Associate Financial Advisor at MDR Insurance & Financial Services. Daniel has extensive experience in the financial services industry since he graduated with a Bachelor of Arts degree in Economics from the California State University, Long Beach in 2012. He has assisted top rated advisors in the Ventura County and Los Angeles County area while developing a passion for financial planning. Daniel is passionate about providing excellent service and believes trust is the foundation for long lasting financial planning relationships.
Daniel began his financial planning career at Ameriprise Financial where he served the needs of clients seeking investment advice and reviewed comprehensive financial planning solutions to help individuals plan for retirement and build wealth.
Daniel has earned a Series 66 and Series 7 certification with FINRA. He also has a California life and health insurance license. When he is away from the office, Daniel enjoys spending time with his wife and family who live locally. His interests include soccer, traveling, music, and quality time outdoors.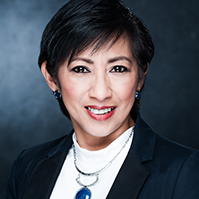 Teresa Romero
Teresa Romero is the office manager at MDR Insurance and Financial Services. Her work focuses mainly on service work for Life, Annuities, Long-Term Care and Investments. She has attended New York Life classes and events such as Leaders for Life and The Nautilus Group® annual meetings to further enhance her skills and education in the industry. Teresa's favorite part about her position and the work she does is that it helps people with their financial futures. Her motto is that, "Reasons are good, but Results are much better."
Teresa graduated college with a degree in accounting in 1984. She practiced as an accountant for 5 years, and then made the trip from the Philippines to the U.S., where she began working for Mitch in 1989.
Teresa lives in Camarillo, CA with her husband. On weekends, she enjoys getting together with and cooking for her children and extended family members. In her spare time, she also enjoys working out, attending Zumba classes and gardening.
Data provided by SHOOK®Research, LLC.Data as of 12/31/21.
Source: Forbes.com(July, 2022).
Neither SHOOK nor Forbes receives any compensation in exchange for placement on its Top Financial Security Professional (FSP) rankings (including the Best-In-State Financial Security Professional rankings), which are determined independently (see methodology). FSP refers to professionals who are properly licensed to sell life insurance and annuities. FSPs may also hold other credentials and licenses which would allow them to offer investments and securities products through those licenses. Ranking algorithm is based on qualitative measures learned through telephone, virtual and in-person interviews to measure best practices, client retention, industry experience, credentials, review of compliance records, firm nominations; and quantitative criteria, such as: assets under management, sales figures and revenue generated for their firms. Investment performance is not a criterion because client objectives and risk tolerances vary, and these professionals rarely have audited performance reports. Individuals must carefully choose the right FSP for their own situation and perform their own due diligence. SHOOK's research and rankings provide opinions intended to help individuals choose the right FSP and are not indicative of future performance or representative of any one client's experience. Past performance is not an indication of future results. For more information, please see www.SHOOKresearch.com. SHOOK is a registered trademark of SHOOK Research, LLC.
Council is an annual company recognition program based on agent production from July 1- June 30.