Meet Our Team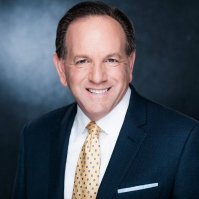 Mitch Rosenberg, CFP®, CLU®, ChFC®, MSFS, AEP®
Mitch Rosenberg lives with his wife Melanie in Thousand Oaks, California. Their children all live in the Bay Area currently. Ashley works at LinkedIn, Andy works for Flexport, "The Modern Freight Forwarder" and Paige works for SGA, a Communications and Marketing Firm focused on improving the Environment. Mitch enjoys Golf, Tennis, Travel and Family Time.
He earned his Certified Public Accountant credentials working for Price Waterhouse & Company. He graduated Phi Beta Kappa from the University of California at Berkeley, Haas School of Business. Mr. Rosenberg is a Member Agent of The Nautilus Group®, a service of New York Life Insurance Company. Membership in The Nautilus Group® is limited to an exclusive group of the company's insurance professionals. Mitch is part of the Nautilus Plus inner circle of 30 elite advisors with access to an even more highly selective group of skilled professionals. As an Eagle Advisor he is part of the advance service program, which is an exclusive arrangement for a strategic set of top Advisors to provide them a high touch service model designed to deliver an optimal end-to-end experience for clients. He is also a member of the Summit Group, the company's National Study Group of respected insurance professionals. Mr. Rosenberg is a current member and former President of both the Conejo Valley Estate Planning Council and the Woodland Hills Estate and Tax Planning Council and co-founder of the Los Angeles Chapter of Cal Business Alumni. He is a member of the Society of Financial Service Professionals, The Association for Advanced Life Underwriting (AALU) and has consistently achieved "Top of the Table" status and is a Qualifying and Life Member in the prestigious Million Dollar Round Table*. Since 2004 he has been a member of New York Life Insurance Company's Elite Chairman's Council, which is comprised of the top 3% of agents for sales production out of more than 12,000 licensed agents.
Mitch is an active Volunteer and Fundraiser for Children's Hospital Los Angeles. He is a member of the Cancer and Blood Diseases Advisory Board. Mr. Rosenberg has been recognized in the Pacific Coast Business Times "Who's Who in Insurance" and "50 Fastest Growing Companies" published lists. Mitch is a longtime active member of ProVisors®, a community of professionals who serve their clients as trusted advisors and share the highest standards of integrity, performance and accountability. In 2015, Mr. Rosenberg was awarded the prestigious Insurance Professional Honoree of the San Fernando Valley Business Journal's 2015 Trusted Advisors Award.
See below for further information on his Professional Designations and Credentials.
Professional Credentials and Designations
Click here to learn more about Mitch's designations.
Certified Financial Planner (CFP®)
Chartered Life Underwriter (CLU®)
Chartered Financial Consultant (ChFC®)
AEP®
Master of Science in Financial Services (MSFS)
The Million Dollar Round Table (MDRT), the Premier Association of Financial Professionals, is recognized globally as the standard of excellence for life insurance sales performance in the insurance and financial services industry.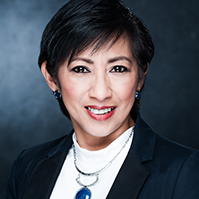 Teresa Romero
Teresa Romero is the office manager at MDR Insurance and Financial Services. Her work focuses mainly on service work for Life, Annuities, Long-Term Care and Investments. She has attended New York Life classes and events such as Leaders for Life and The Nautilus Group® annual meetings to further enhance her skills and education in the industry. Teresa's favorite part about her position and the work she does is that it helps people with their financial futures. Her motto is that, "Reasons are good, but Results are much better."
Teresa graduated college with a degree in accounting in 1984. She practiced as an accountant for 5 years, and then made the trip from the Philippines to the U.S., where she began working for Mitch in 1989.
Teresa lives in Camarillo, CA, with her husband, three children and daughter-in-law, and a grandson who turned 1 in 2016. She enjoys working out and playing sports, especially volleyball and tennis with her family.
Our Estate and Business Planning Resource
How The Nautilus Group® Supports MDR Insurance & Financial Services
The Nautilus Group® is an exclusive resource accessible to Nautilus Members working with affluent, high net worth and business owner clients. Nautilus provides MDR, through Mitch's membership, a range of consultative services and technical case design to support its members in presenting estate, business, charitable, insurance and retirement strategies to their clients and their clients' own legal, tax and other professional advisors. Membership is limited exclusively to the company's agents. Nautilus is staffed by professionals with disciplines in law, taxation, accounting, business, insurance, finance and philanthropic planning.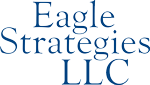 Our Investment Advisory and Financial Planning Resource
How Eagle Strategies, LLC, Helps MDR Insurance & Financial Services
Through Eagle Strategies, Mitch Rosenberg provides fee-based financial planning, investment advisory services and access to investment management programs. Eagle Strategies LLC is registered with the Securities and Exchange Commission as an "Investment Adviser" and is an indirect, wholly-owned subsidiary of New York Life Insurance Company.