Our Resources

The Nautilus Group®
As a Member Agent of The Nautilus Group®, a service of New York Life Insurance Company, Mitch Rosenberg works hand-in-hand with Nautilus specialists experienced in taxes, estate law, life insurance, accounting, and charitable giving. This relationship helps ensure you benefit from some of the most sound thinking when it comes to your estate.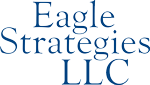 Eagle Strategies, LLC
Through Eagle Strategies, Mitch Rosenberg provides investment advisory services, and access to investment management programs. Eagle Strategies LLC is registered with the Securities and Exchange Commission as an "Investment Adviser" and is an indirect, wholly-owned subsidiary of New York Life Insurance Company.
As an Eagle Advisor he is part of the Advanced Service Model (ASM) Program, which is an exclusive arrangement for a strategic set of top Advisors to provide them a high touch service model designed to deliver an optimal end-to-end experience for clients.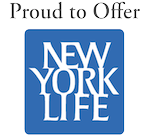 New York Life
Mitch Rosenberg and his fellow financial professionals are proud to be affiliated with New York Life Insurance Company. New York Life and its wholly-owned subsidiaries provide life insurance, annuities, long-term care insurance, and mutual funds. A mutual insurance company, New York Life is one of the largest mutual individual life insurance company in the United States and holds the highest possible financial strength ratings currently awarded to any life insurer from all four of the major credit rating agencies: A.M. Best (A++), Fitch (AAA), Moody's Investor Service (Aaa), Standard & Poor's (AA+). (Source: Individual independent rating agency commentary as of 10/18/22)
Based on revenue as reported by Fortune 500.

Pacific Group
We work closely with Pacific Group to offer health insurance and ancillary benefits to our clients. Pacific Group has been providing California Corporations with unsurpassed service since 1991. Pacific Group is a privately held, full-service Employee Benefits Brokerage Firm that designs, administers, and manages the costs of their clients' Employee Benefits Programs.
Source: Pacific Group Website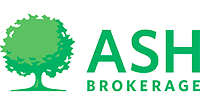 Ash Brokerage
Ash Brokerage is a privately owned family-operated insurance brokerage general agency. Ash provides us with a variety of products and support for life insurance, long-term care, disability income, and annuities. Our relationship with Ash supports our mission to provide our clients with objective solutions to suit their individual needs.

ProVisors®
ProVisors® is a community of professionals who serve their clients as trusted advisors and share the highest standards of integrity, performance and accountability. ProVisors promotes and enables relationship building, information sharing and collaboration among its members for the benefit of their clients and one another (and you).
Investment Manager Relationships
Eagle Strategies has forged relationship with several leading asset management firms to provide a full suite of comprehensive solutions to its clients. These partnerships provide advisors with sophisticated wealth management strategies to continually serve a variety of investment needs. Available programs include investment advisory opportunities for high net worth clients, small businesses, and retirement plans. The asset management firms provide expertise on asset allocation, security selection, and ongoing management of portfolios. Solutions available may include mutual funds, ETFs, and individual securities.
SMRU #1697808
*Eagle Strategies LLC (Eagle) is an investment adviser registered with the Securities and Exchange Commission and is notice filed with appropriate state securities authorities. Registration with the SEC does not imply a certain level of skill or training. Eagle is an indirect wholly owned subsidiary of New York Life Insurance Company. Eagle is not a broker-dealer or an insurance company and does not offer insurance products or brokerage services. Any insurance recommendation or advice is given solely in an Eagle Investment Adviser Representative's role as an agent of New York Life Insurance Company.